The first time I became a parent, I made sure I had everything I thought I absolutely needed even if I had no idea I was going to need it. My sons room was perfectly filled with every ointment, toy, blanket, you name it. The second time around, twelve years later, I realized I wanted to keep things as simple as possible. Everyone is different having different needs for their babies, but these are the top 10 things I am so happy I had for my second sons first year.
This book is an absolute must have. Whether this is your first time parenting to your fourth time, this book helps to answer questions so that you are not calling your doctor or health insurance nurses hotline around the clock. There are so many things going on with your infant that a lot of it, probably most of it, is so normal. From skin rashes to baby burps and toots, there are images, definitions and real answers from real doctors. This book also helped me to monitor milestones and to be prepared for doctor visits. This book is easy to navigate and is a great month to month guide and it can be used for referencing quite easily.



For a co-sleeping family, the Snuggle Nest is a necessity. It is a safe way to have your little one in bed with you. I know there are other versions of this out there. Which ever one you decide to get, it really does help to give you peace of mind that the munchkin is with you in bed but safe in their own environment. I highly suggest you consider getting a king size bed if you don't already have one because this thing takes up a lot of room and you and your partner may find yourselves hugging the edge of the bed in anything smaller.


First I must say that I love Aden & Anais. Their fabrics are so soft and their style has a very organic look which we love,love, love. The sleeping bag is soft and a safe way to keep baby cozy and warm. My guy hated being wrapped up so this gave him that secure, snuggled feeling while still being able to move his arms and legs around freely with out feeling trapped.



This carrier is awesome and this party is still going on into toddlerhood. We use this when we want to go on hikes or long walks. It offers great support and is very stylish. There are also a variety of ways to carry, whether it's in the front, the side, or the back and also depending on their weight and age. This was one of the best gifts I have received and would do it all over again.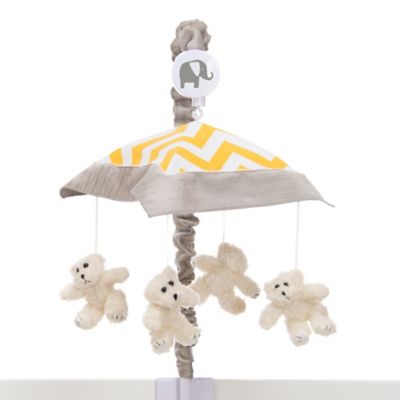 This is the crib mobile we purchased. I know, it's just a crib mobile, but it worked for us. You wind it up and plays a little tune. When all you want to do is put down that baby for a couple of minutes, and you really need that moment, this crib mobile will keep a young infant entertained. Obviously you can get any crib mobile out there that will fit your style. This also helped us to get him to take naps in his crib.



My husband bought this for me while I was pregnant. At first, I wasn't ecstatic with this purchase. It felt rough, and I wasn't sure I was going to feel safe using it, but boy was I wrong. This thing was awesome. Once I got the hang of it and washed it a few times, it softened up and made my life so much easier. I was able to nurse while moving around and doing things. I felt completely and totally comfortable maneuvering around with my infant all snuggled in. I would also use it to rock him to sleep. I was able to keep using it as he got older. The unfortunate thing is that I used it so much, I put a hole in it that eventually grew and made it rip in half. I've actually considered buying another one of these but my boy is growing so fast, I'm not sure if I will get much use out of it. Totally worth the buy.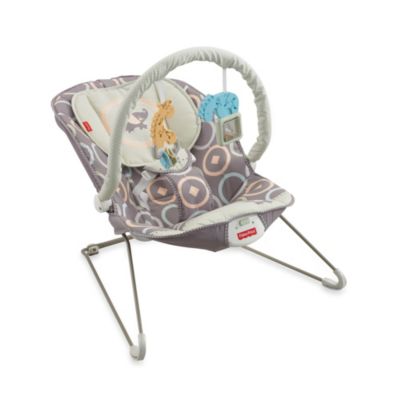 Everyone needs a bouncer seat. I had one with my first son that did absolutely nothing and it worked like a charm. This one has different levels of bounce and it played different types of music. This is a must have. It is a place to put your baby down so that you can actually get some things done. He's happy, you're baby free for a moment.. The only thing is that they are happy and entertained for about 15 minutes so make sure you plan it out and use that time wisely.




This right here is a great little tool to drown out all the other sounds around you. It's very soothing and calming for me and the baby. Now that Caleb is a little older, when it's time to go night night, he immediately goes to turn on the machine to the beach sound. This little gadget is portable as well and has traveled with us everywhere. This item we will hold on to for a long, long time.



This stroller is the easiest stroller to ride around in. I love this stroller. We go for daily walks around town in this. We go for hikes on trails. This stroller is not tiny but it's not huge like some other strollers can be. It folds into a nice compact position and can easily fit in the trunk of a sedan. I can push this using one hand and have total control. The handle bars are adjustable so my 6' husband doesn't have to push at my 5'3" height. This is a keeper and will last for years.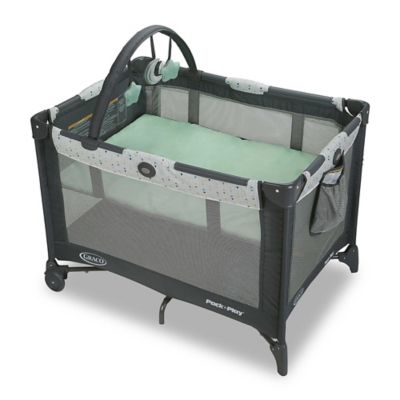 There are so many of these out there. There is something to fit every budget and needs. We were able to and still are able to take this on the go. It folds up so nicely and is very compact. I used the bassinet when he was younger for naps. I would keep it in whatever room I was in. As he got bigger, we took the top layer out and lowered it. He still occasionally takes naps in it. Anything that makes my life easier to get my little guy to sleep is definitely a keeper.

This time around with my second son, things were so different. I didn't find myself getting all wrapped up into the must haves for my infant. Instead, I was more interested in the must need and the idea that less is more. I say, before loading up on so much gear for the first year, take into consideration what you need the first few months and then go from there. Also read my post about the top 10 things I could have done without or the top 10 things I wish I had the first year.